about us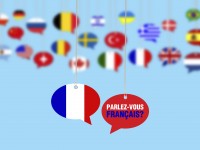 For over 25 years our team has gained travel experience throughout Europe. Speaking English, French, German and Italian fluently, our tour manager/guides communicate in the native tongue of the locals. This allows our guests to gain a deeper understanding of the way of life of the people inhabiting the regions and towns we visit.
Our staff members have lived in many places in Europe for extended periods of time, accruing a deep understanding and respect of local culture and regional identity. On the one hand we have gained experience and knowledge of the most rewarding "off-the-beaten-track" destinations and activities in Europe. On the other, we have a deep understanding of the expectations and standards that our fellow American travelers may have when visiting Europe. Combining these two elements, we strive to offer tours that are perfectly suited to each group and meet the expectations of our US customers.
some of our features
Every tour we tailor-make with you is guided by one of our tour manager - guides. From the moment you and your travel companions arrive at the airport in Europe we personally accompany you throughout the sights and activities of your chosen program. In addition, we hand pick outstanding local guides to provide an in-depth understanding of local history and culture.
All the land arrangements we provide for our travelers include accommodations in the category of your choice, breakfast daily, selected dinners of regional cuisine, restaurant and hotel staff gratuities, local guide services, tour management services, luggage service, admission fees and any other requested inclusions such as boat excursions, entertainment, etc.
More and more North-American tour operators and group travel organizations repeatedly rely on our Destination Management Services. That's because our experienced staff at Tailor Made Europe can help them save a lot of money by knowing the 'lay of the land' and by also obtaining the best possible prices for ground services and accommodations.
Apart from the suggestions listed on this site, the possibilities are endless: you may consider exploring Prague & Bohemia or Poland & Hungary with us. Europe-wide WWI / WWII sites? Hiking in the Dolomites while enjoying regional specialties and some of Italy's best wines? A Band of Brothers tour or the White Truffle Festival in Piedmont or why not Oktoberfest in Munich? There is so much to discover and experience – we'd love to help you tailor and implement the itinerary of YOUR choice!
Your time is important to us: we'll respond to your request and assist you in customizing your ideal tour as quickly as possible. Your vacation time is important: we'll optimize your time in Europe so that you won't waste a lot of hours on a bus or waiting in line. We respect your pace: we won't rush you from site to sight – if you decide to spend a little longer in towns of your choice to relax, shop or enjoy the local atmosphere, we'll arrange a slower pace whenever and wherever you choose.
How many travelers make a tour group? We have traveled with groups of as few as one and as many as one hundred. Our tour participants can be a couple, a family, a group of friends, a church group, as well as travel agents and tour companies advertising a trip to a number of their clients. Our experience has shown us that the path less traveled is usually the most rewarding, so we tend to favor quieter, lesser-known destinations as opposed to big, busy cities overrun with tour groups.